Here at Larry H. Miller Ford Lincoln Draper we have the ability to offer trucks with the Westport WiNG Power System.


The cutting-edge leader in compressed natural gas engine technology now brings its power and efficiency to light-duty trucks. Introducing the Westport WiNG Power System.
The Westport WiNG Power System creates a bi-fuel truck capable of running on two fuels: compressed natural gas (CNG) first, then if empty, gasoline. It allows the owner to use a clean, domestic, low-cost energy source as their primary fuel and to have the security of gasoline as a back-up fuel. The WiNG Power System is ordered and serviced at authorized Ford dealer/distributors. It is installed adjacent to the Ford assembly plant and shipped to your dealer using the normal Ford Transportation System.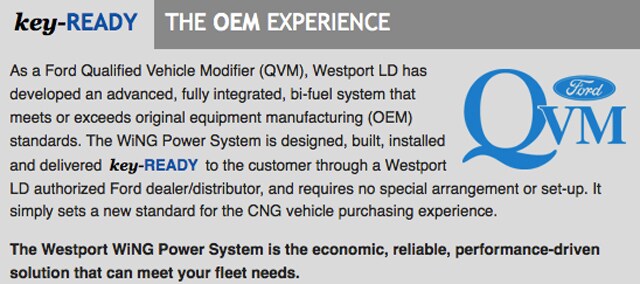 ---


CNG Payback Calculator
Find out how quickly the bifuel (CNG/gasoline) Westport WiNG Power System pays for itself with the money you save by using natural gas as your primary automotive fuel.
Click here to see average national gas prices and the CNG Payback with having this system in your truck.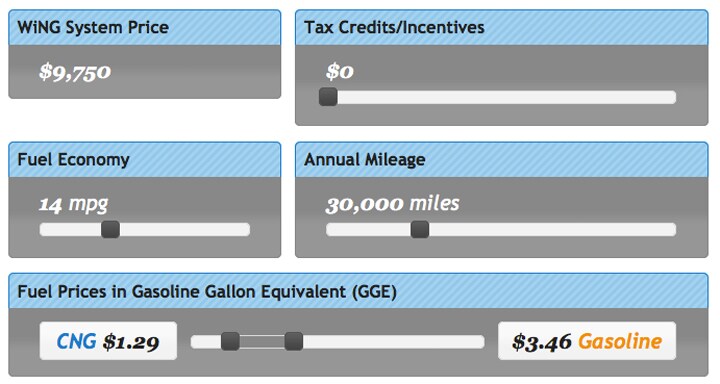 ---
Learn more at West WiNG's website >>
https://www.westport.com/products/automotive/wingpowersystem/