Ford drivers are all about dominance, power, and performance. Luckily, at Larry H. Miller Ford Draper, we feel the exact same way. When you want to set the tone, you want to be in a Ford. Have you made a summer resolution to be braver and stand out more? We know what will get you there: a new Ford Raptor.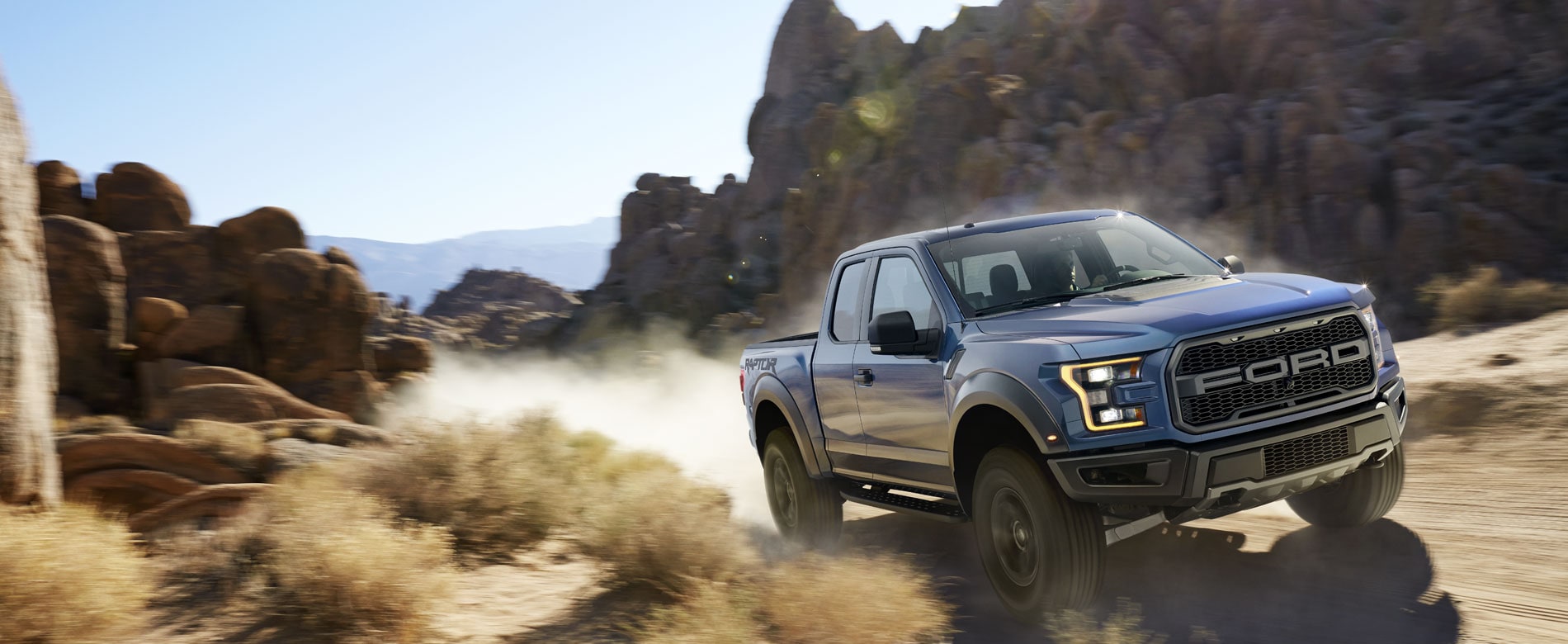 Staring Contest
This is a truck that is not afraid to be intimidating. The redesigned 2018 Ford Raptor is bolder than ever before. There are new headlamps to admire, integrated marker lights surrounding the grille, and let's not forget the grille itself. The block letters spelling out Ford will show everyone just how much you love your favorite brand.
Packing in the Power
Let's talk performance: your new Raptor has a massive 450 horsepower and 510 lbs of torque. What exactly does this amazing capability mean for you? More power, more potential, and more capability. Have you heard the term Baja-bred? That's exactly what this truck is. The Baja 1000 is an off-road race in the Baja California area and is famous for featuring the best trucks around. The Raptor Baja-bred: you can literally take this truck off of the showroom floor and off to the track.
Off-Roading Time
The Ford Raptor is a full six inches wider than the standard Ford F-150, giving you improved off-road stability for all of your upcoming adventures. At Larry H. Miller Ford Draper, we look forward to our weekend trips around Colorado to put our Raptors to the test on the rocks. The Terrain Management System comes with six modes to optimize driving experiences in all conditions. Try out Baja Mode for high-speed desert running, Rock Mode for low-speed rock crawling, and enjoy the added performance perfection FOX Racing Shox will give you as you crawl over rough terrain.
Are you drooling over these trucks yet? We know we are. When you are brave enough to stare these dinosaurs in the face and take your first unforgettable test drive, you have to come down to Larry H. Miller Ford Draper and let us show you the what's what of these monsters. Check out our inventory, pick your favorite, and come let us introduce you to your dream truck.