Tis the season for holiday travel! We know that families spend a lot of time in the car during the winter as they drive to holiday parties and dinners, Christmas shopping, and out and about delivering holiday cheer! In past blogs we've discussed driving safety tips for winter, but how about when there are kids in the car? Kids can be very distracting in the car and we're here with some tips to keep them safe as you drive.
Car Seat Safety
Car seat safety is by far the most important way to keep your kids safe in the car. It's shocking to learn that about 80% of child safety seats are used incorrectly. Take a little extra time and double check to be sure that the seat is properly installed and that your little one is in the correct seat for their age and weight. There is a lot to remember when it comes to car seat safety, but luckily the Utah Safety Council has an amazing program called Buckle Up For Love that is full of amazing resources for how to keep kids of all ages safe! You can even request a free car seat inspection with a trained technician!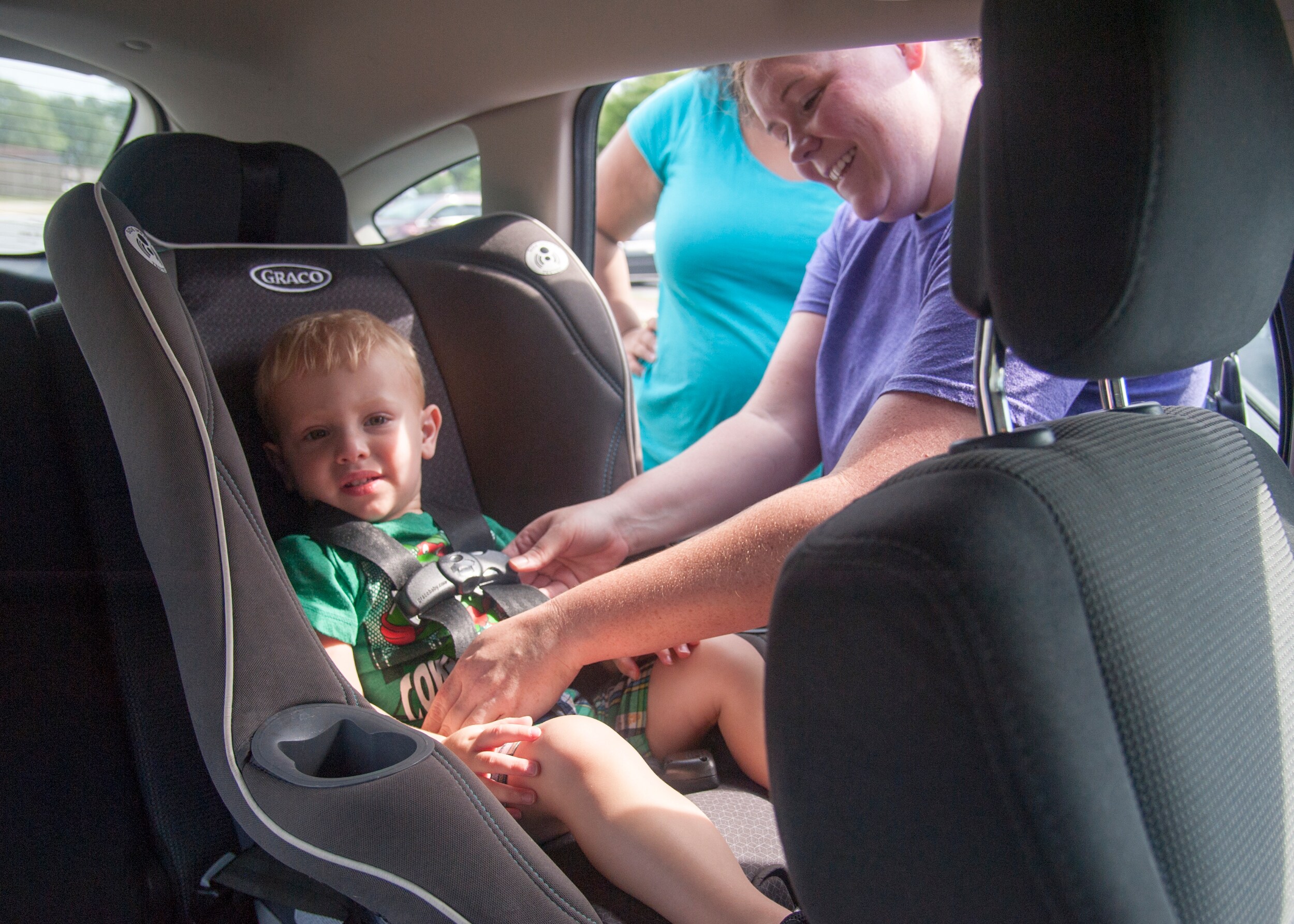 Are You Not Entertained?
While you're busy driving to grandma's house for Thanksgiving dinner, your kids could be in the backseat just waiting to cause trouble because of how bored they are! Keeping your kids entertained during long trips can do a lot to increase your own safety as you drive. Pick out a favorite movie of theirs to play on your cars' entertainment system, like that available in the Ford Expedition. If your child prefers toys and books in the car, buy a backseat car organizer to keep everything within reach for your child as well as organized for you.
Keep Them Safe Outside of the Car
Children love cars, there's no denying that. That means that it is your job to be extra cautious when you're behind the wheel. Always check to make sure there are no children behind your car before backing up and be sure to keep your car locked at all times so there is no danger of your child climbing in and getting stuck inside. A number of kinds die from overheating in cars and a simple check to make sure the car is locked so they can't get inside can keep them safe. In the winter, kids will be out playing in the snow or sledding down driveways. While driving, make sure to be extra cautious that no children are behind you or sliding in front of your car.
This winter and all year long, let's all agree to be extra diligent to ensure the safety of our kids inside and around our vehicles. A lot of these tips can seem rather self-explanatory but even those brief two-minute checks can save a child's life. It's also important to pick a car that is high-rated for safety. Ford takes pride in keeping their drivers and passengers safe in their cars. You can view the safety ratings for every car in the Ford lineup here.